Young Slovak doublebass player Róbert Ragan Jr. presents his debut album "Turns". It was recorded in cooperation with two of the best Slovak jazz musicians – Klaudius Kováč on piano and Peter Solárik on drums. Two tracks also feature a guest, Czech saxophone player Ondřej Štveráček. The album is comprised of Ragan's original compositions. It reflects a lively collection of various musical moods, interpreted in a modern jazz language.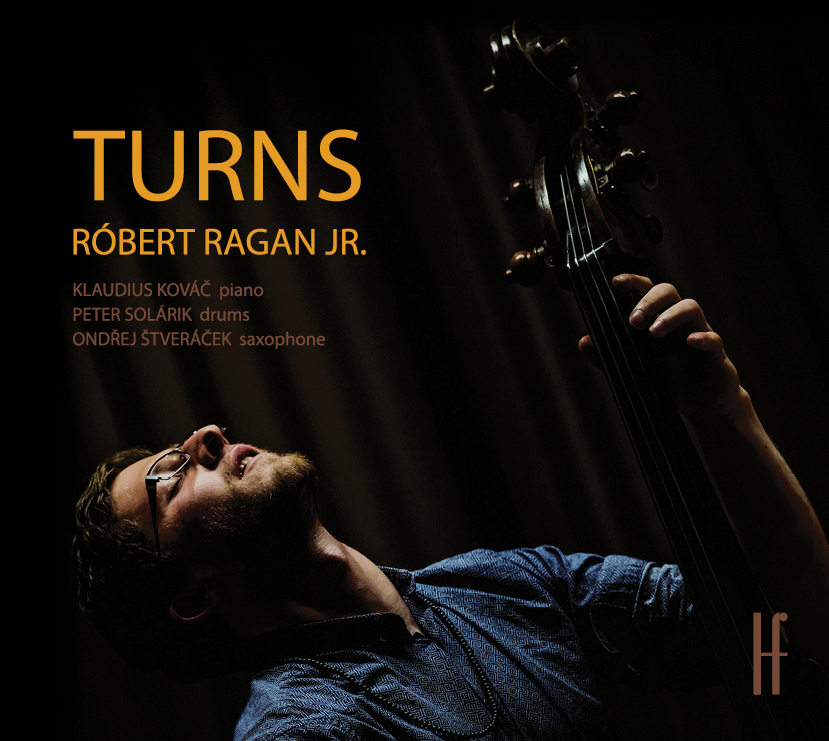 Personel:
Ondřej Štveráček – saxophone
Klaudius Kováč – piano
Róbert Ragan Jr. – double bass
Peter Solárik – drums
Album Turns (sk)
Mladý slovenský kontrabasista Róbert Ragan ml. predstavuje svoj debutový album Turns. Nahral ho v spolupráci s dvomi špičkovými slovenskými džezovými hudobníkmi – Klaudiom Kováčom na klavíri a Petrom Solárikom na bicích. Ako hosť sa na tomto albume v dvoch skladbách objavuje aj známy český saxofonista Ondřej Štveráček. Album obsahuje takmer výlučne Raganove autorské kompozície. Je pestrou kolekciou rôznych hudobných nálad interpretovaných moderným džezovým jazykom.